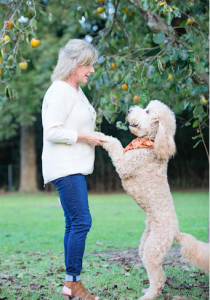 I am a professional dog breeder. I have been breeding dogs for 30 years! I am very particular about the bloodlines of my dogs, and I'm considered a pioneer in the breeding of Goldendoodles, Mini-goldendoodles, Clumberdoodles and Bernadoodles.
I breed Golden Retrievers, and have been breeding Poodles for years. It was only natural that I would start breeding the Goldendoodle!
My dogs call my ranch home, hence our name, "Goldendoodle Ranch." We live on a 40 acre ranch just West of Denton, Texas. Our dogs have lots of land to run around, and we keep the living conditions of our puppy in top-notch condition.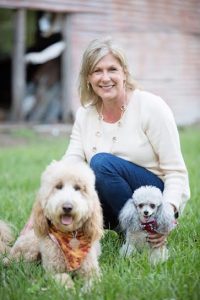 I take pride in the quality of the dogs I provide to the community. I breed them for their temperament, health and beauty. People say our dogs are some of the most beautiful around… And many local breeders reach out to me to use my studs since my bloodline is secure.
If you have any more questions about me or my breeding philosophy, give me a call.
Sincerely,
Connie
940-395-5441